TrustedSec Security Podcast - Episode 5.3
Episode - 5.3 - Intergalactic Security Outpost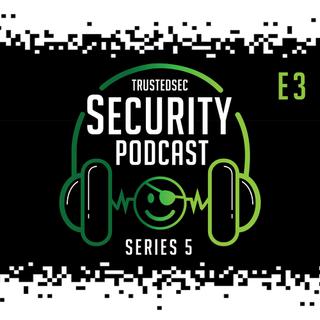 Episode - 5.3 - Intergalactic Security Outpost
Welcome to the Trusted Security Podcast – a podcast dedicated to bringing the latest news on information security and the industry. This episode features the following members: Geoff Walton, Skyler Tuter, Edwin David, and Alex Hamerstone.
SHOW NOTES
Stories
Title: Your Phone May Soon Replace Many of Your Passwords
URL: https://krebsonsecurity.com/2022/05/your-phone-may-soon-replace-many-of-your-passwords/
Author: Brian Krebs
Title: Heroku Status – 2413 Updated
URL: https://status.heroku.com/incidents/2413?updated
Author: Heroku Security
Interview
Special Event Commentary – With David Kennedy, Chris Boesch, Martin Bos, Justin Elze, and Eric Girard!