TrustedSec Moves Headquarters to Fairlawn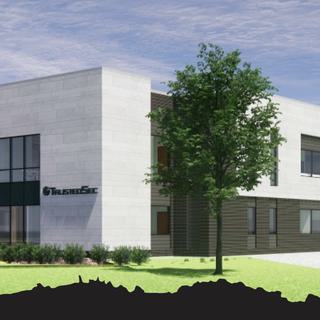 Groundbreaking Event with City Officials on March 22
Internationally prominent cybersecurity company TrustedSec is moving its operations to Fairlawn, Ohio.
We announced our plan to move our headquarters to Fairlawn, Ohio in early 2020. Those plans are finally coming to life, starting with our groundbreaking on Monday, March 22! Below is our official press release about the new project.
---
TrustedSec, LLC, a nationally renowned "white hat hacking" company that advises Fortune 500s and governments, is hosting a groundbreaking ceremony for its new high-tech corporate headquarters in Fairlawn, Ohio on March 22nd. The event will be attended by several local government officials, including Fairlawn Mayor William Roth Jr.
The new three-story, 20,000 square foot corporate complex in Fairlawn will serve as ground zero for the global cybersecurity operations of TrustedSec, which range from elite hacking tests and cyber incident response to digital forensics investigations. The new facility will include many state-of-the-art cybersecurity features, including a Cyber War Room, Digital Forensics Lab, Cyber Incident Intrusion Center and a Device Hacking Lab for testing Internet of Things (IoT) devices, medical devices, ATMs and other important products.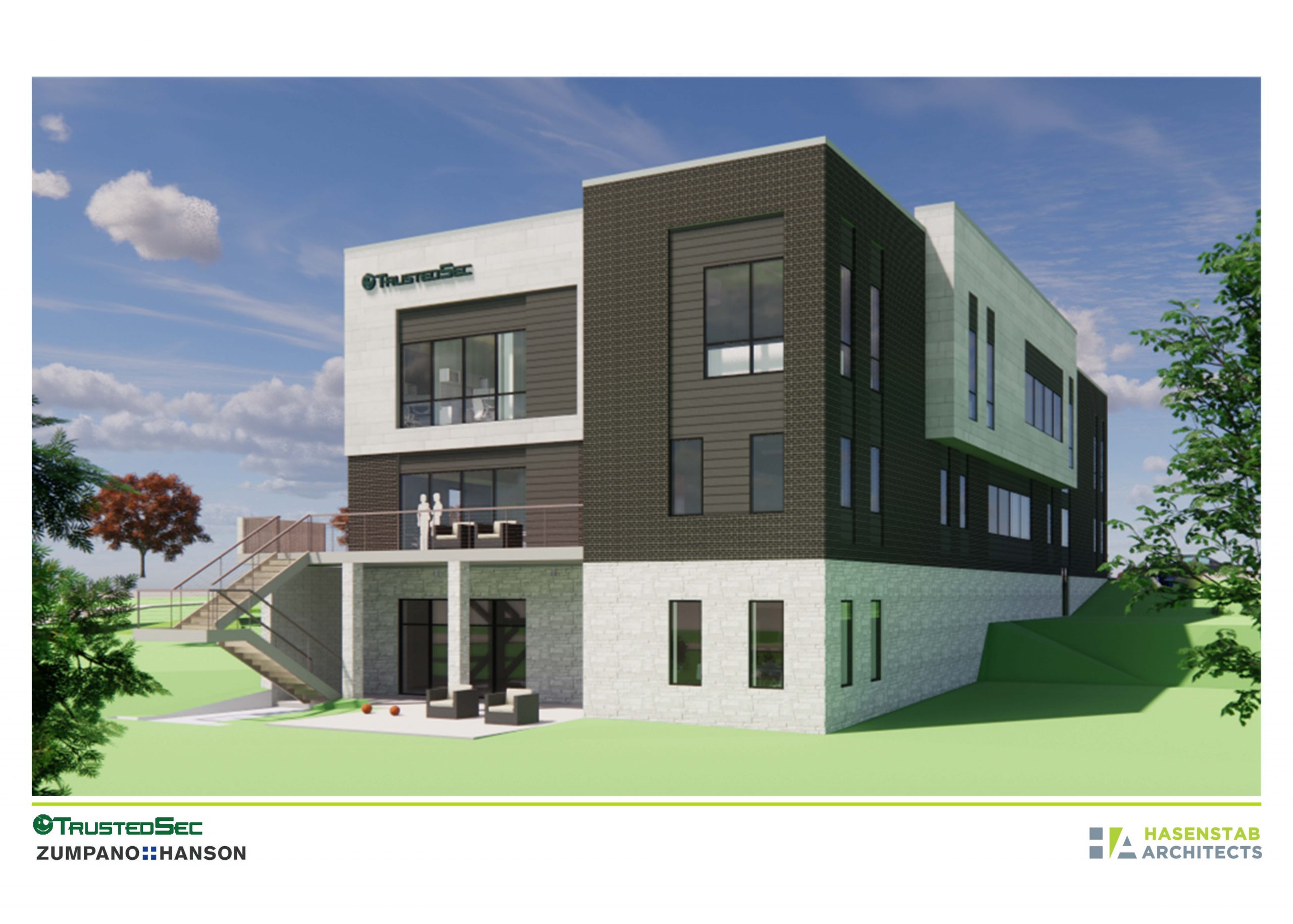 The Fairlawn complex will also serve as a cybersecurity hub both regionally and nationally, including a cutting-edge "Hacking Bay" where the company will host advanced security training, hacking workshops and coding events for the information security community, businesses and students.
"We are excited to move our company to Fairlawn where we have the opportunity to expand our operations and serve in a stronger leadership role for the wider region," said David Kennedy, the founder and CEO of TrustedSec, and a former hacker for the National Security Agency (NSA). "Giving back to the community is a big part of our mission as a company, and we look forward to hosting many corporate training events, advanced hacking workshops, student coding camps and internships in a safe and secure environment. The new facility will also be a key resource for our domestic and international clients, and we look forward to making this region a top destination for cybersecurity research, consulting and training."
"We are pleased that TrustedSec has chosen Fairlawn for its new corporate headquarters, and we look forward to working together to make our city a leading innovation hub for IT security," said Mayor William Roth Jr. "Cybersecurity is a vital issue for government, businesses and consumers, and we are excited that Fairlawn will now be home to some of the world's best 'white hat' hackers. We also look forward to having help from TrustedSec in raising local awareness about IT security, and providing cutting-edge cybersecurity training to our students and professionals."
The new world-class facility will bring regular visits to Fairlawn from the Fortune 500. TrustedSec advises many of the world's leading companies, and it is designing special accommodations in the new facility to host top executives for cybersecurity meetings and threat modeling sessions.
In addition to its high-tech features, the new headquarters is also being designed with employee health in mind. The facility will allow ample spacing between employee workstations, an HVAC system with HEPA filtration and outdoor space to allow for larger gatherings. TrustedSec will also continue to remain flexible for its employees by allowing remote work for health reasons.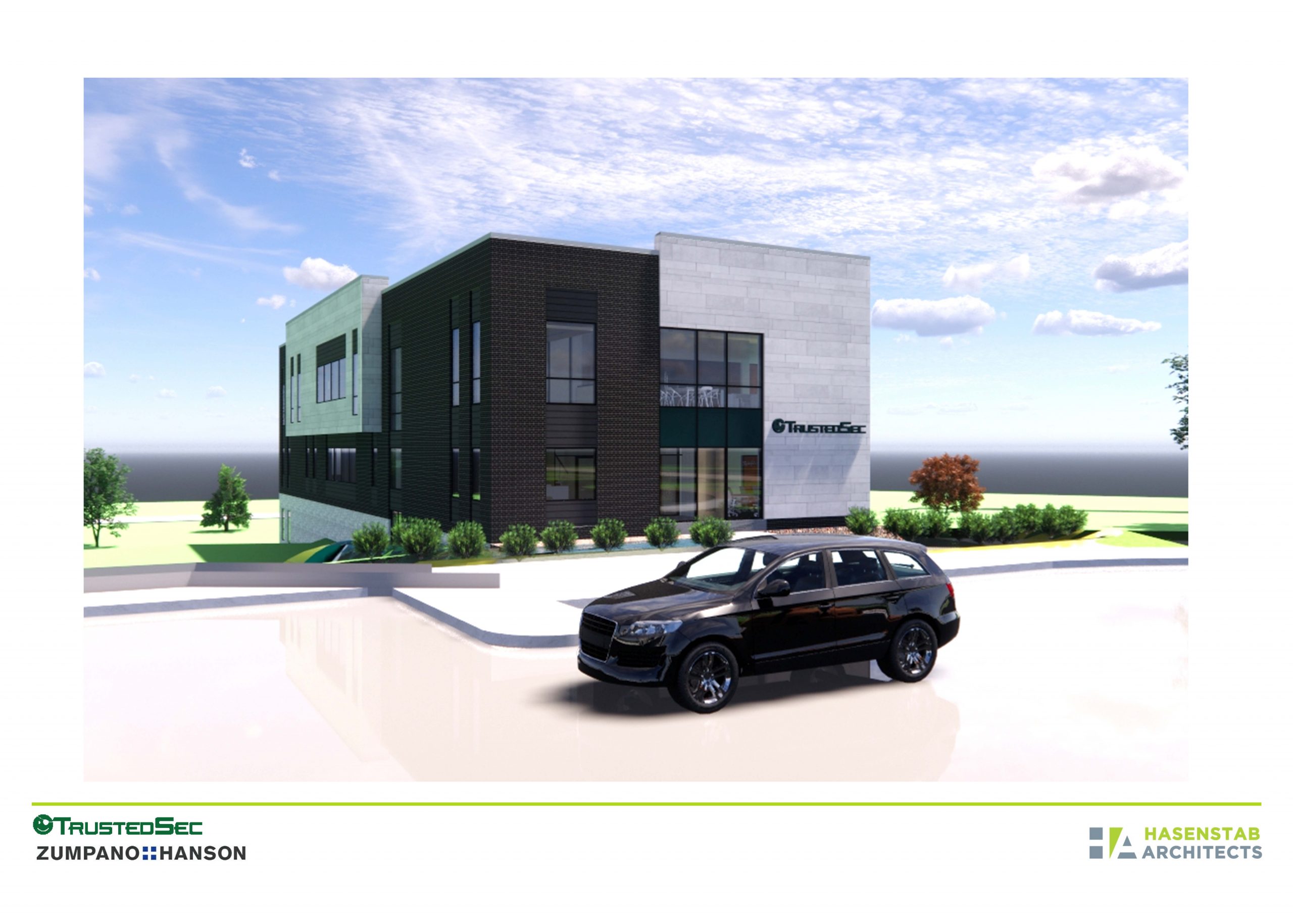 TrustedSec has grown rapidly in recent years, and the company plans to expand by an additional 25% this year. The new corporate complex in Fairlawn is key to this long-term growth, and TrustedSec is already beginning a Phase 2 expansion plan for the new building.
The March 22 groundbreaking event will be held at 2 p.m. Those in attendance will include TrustedSec CEO David Kennedy and other company executives, Mayor William Roth Jr. and members of Fairlawn's City Council. COVID-19 precautions will be in place for this outdoor event, including mask wearing, social distancing and hand sanitizer stations.