The Crucial Role of Data Center Resiliency in Business Security
Architecture Review
Business Risk Assessment
Managed Services
Mergers & Acquisitions Security Assessment
Operational Performance Maturity Assessment
Privacy & GDPR Compliance Assessment
Security Program Management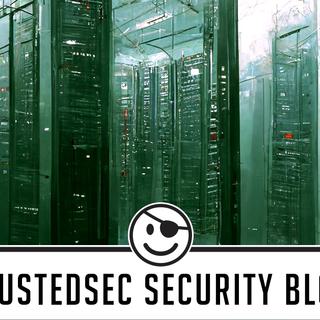 For many organizations, data center operations are handled by the facilities team or a third-party vendor. Although these functions aren't part of the everyday responsibilities of the IT or Security departments, they are crucial to systems availability and to the ongoing operations of the business.
Having a full understanding of the capacity and capabilities of your data center is critical for deploying resilient IT services and for continuing business operations during unexpected events. Are you confident that your business could continue to operate if your data center experienced events like ISP failures or a major facility outage?
What are the Common Failures of Poor Data Center Resiliency?
The affect an outage has on an organization can be further complicated and prolonged due to a lack of adherence to data center resiliency best practices. The following are commonly seen but avoidable failures for data center resiliency:
An HVAC system failure and a lack of redundancy cause systems to overheat and shut down.
Servers have redundant power supplies connected to the same power source.
UPS batteries are not monitored for health and fail to maintain data center load during a power failure event.
A generator fails to start during a power failure event.
A generator has insufficient capacity to handle the full load of infrastructure power requirements.
Why Get a Data Center Resiliency Assessment?
A data center resiliency assessment by an expert third-party can identify critical issues required to improve your overall business continuity program. The assessment findings can provide detailed, prioritized, and actionable recommendations on how to reach the organization's desired end state.
What Is Involved in a Data Center Resiliency Assessment?
An assessment begins with a discussion of the business, data center facilities, and what level of data center resiliency is expected. The assessor will ask questions about key data center facility capabilities, such as:
Circuit diversity
Power diversity
Power resiliency
Capacity management
HVAC
Fire suppression
After the discussion, the assessor will review data center infrastructure documentation and perform a physical tour of the facility. The information gathered assists the assessor in determining how well the organization is prepared to respond to an event.
The assessor will take all gathered information and compose a report that will provide the following information:
A current data center infrastructure summary
Any identified resiliency gaps
A list of prioritized recommendations to remediate any resiliency gaps
What are the Benefits of a Data Center Resiliency Assessment?
A data center resiliency assessment can benefit the business in many different areas, such as the following:
Informing staff, management, or the board of the current state of the data center facilities' resiliency
Identifying any data center facility issues and assisting in creating a remediation roadmap
Prioritizing facility management spending
Identifying any staffing, process, or technology gaps related to facility management and monitoring
Clearly defining ownership of key data center management responsibilities
Developing a clear understanding of data center facilities' capabilities and challenges can be the difference between a short issue and a prolonged outage. Perform a data center resiliency assessment with an expert third-party to understand key strengths and areas of focus for enhancing your business continuity program.