PentesterLab Pro Giveaway
Written by Drew Kirkpatrick
Penetration Testing
Security Testing & Analysis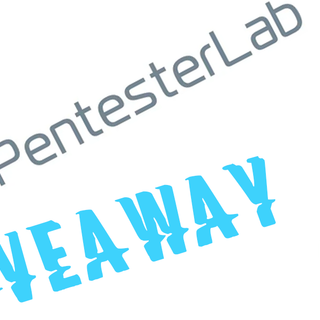 We are excited to announce that we will be giving away 200 one-month subscriptions to PentesterLab Pro. During these challenging times, we hope that you will be able to use this learning resource to improve your web application testing skills.
PentesterLab Pro is a leading industry tool designed to make learning web hacking easier. Using hands-on exercises, users learn how to find and exploit real vulnerabilities. After completing online exercises, users can obtain certificates of completion that allow you to easily demonstrate your knowledge and skills. Whether you are a complete infosec noob, a bug bounty hunter, or a professional security consultant, PentesterLab Pro will help you gain a deep understanding of vulnerabilities and methods of exploitation.
Starting Friday, April 3 at 4:00PM Eastern, we will open up the giveaway for the subscriptions on a first-come, first-served basis. This giveaway is intended for anyone who does not have access to the tool already and is facing financial hardship at the moment. To submit your name for the giveaway, click on the button at the end of the post and complete the form. Recipients will receive an email with information about how to redeem their subscription.
4/3/20 19:26:00 EASTERN: Sign ups are now closed. We've received over 200 unique submissions and will be getting vouchers out to the first 200. Thanks to all who made this a success and happy learning!
We would love to hear how you are progressing through the PentesterLab challenges. Please give us a follow and updates at @PentesterLab and @TrustedSec.
Thanks to the folks at PentesterLab for not only creating an incredible learning tool, but for matching our contribution.
Hat tip to @codingo_ for the idea.