From the Desk of the CEO: Securing the Future - Junior and Internship Programs
Career Development
Leadership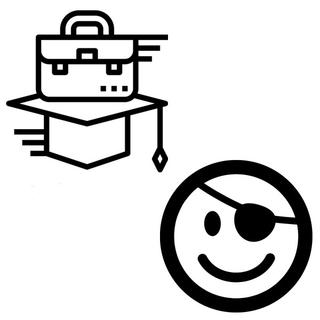 When TrustedSec first started, the vision was to build a team of amazing individuals that were passionate, dedicated, and focused on helping organizations fix the issues they face in cybersecurity. While we may have accomplished this, there's always more to do. At TrustedSec, our mission to contribute to the industry and community has always remained strong. We have always wanted to bring in more junior personnel, however, in order to ensure our team continues to operate at a high level, we rarely added interns or juniors to the organization based on the size of the company. This wasn't because we didn't want to, but more the time commitment and ability to ensure that these new-to-security individuals would get the best experience and resources available to train them for their future positions in security.
Our capacity for internship programs was roughly two interns, only adding one to two junior-level positions at the organization (per year). We felt we could train a small number of individuals throughout the year, and we're happy to report that we've had overwhelming success with it. In the last three years, we've hired everyone that has gone through this program, and all still remain employees of TrustedSec to this day. We just recently finished an internship program with Kelsey Segrue. Kelsey started while in school and worked as a paid intern over the past year. We are happy to report that Kelsey has just joined TrustedSec full-time on our software security team.
As we have grown, the need and desire to help more people has driven us to our announcement today. TrustedSec has been able to maintain a people-focused culture, all while continuing to grow exponentially, ensuring that our employees are provided with the right tools to be the best they can be. We are happy to announce that one of our senior consultants at TrustedSec, Jason Ashton, is being promoted to Practice Lead of Training and Mentorship. Jason will be solely focused on bringing new-to-security personnel into TrustedSec, providing internship opportunities and hiring junior personnel that can be trained with intentions of having a full career at TrustedSec, or being prepared for their next career opportunity.
This program will allow us to add paid interns and new-to-security personnel in a way that will train them on cutting edge research, technical-oriented skills, communication skills, and consulting, all in a positive and relaxed workforce environment. Our goal with this program is to open up and announce periods of hiring throughout the year and onboard new individuals into the program to help train them for their success and future in cybersecurity.
Our commitment remains unwavering in helping the industry and community, focusing on developing talented individuals that can make a difference protecting the world from cybersecurity related issues. This program presents another opportunity for us to contribute to the Information Security industry, provide an avenue for success to anyone interested in working in cybersecurity.